NorNet Core is the wired-network part of the NorNet testbed. Currently, we have deployed 11 sites spread across universities and colleges in Norway as well as additional international sites (e.g. in Germany, China, Sweden, Korea, Australia and the U.S.A.). Further sites, both national as well as international, will be added in the future. The picture below shows the researcher's Control Center (Kontrollsenteret) view of the testbed and site status.
NorNet Core is targeting researchers working within a broad range of communication networks and distributed systems topics. Research areas that could benefit from this infrastructure include routing, traffic engineering, content distribution, distributed multimedia applications, network security, middleware systems, transport protocols, distributed computing, network tomography, traffic measurements, network economics and many others.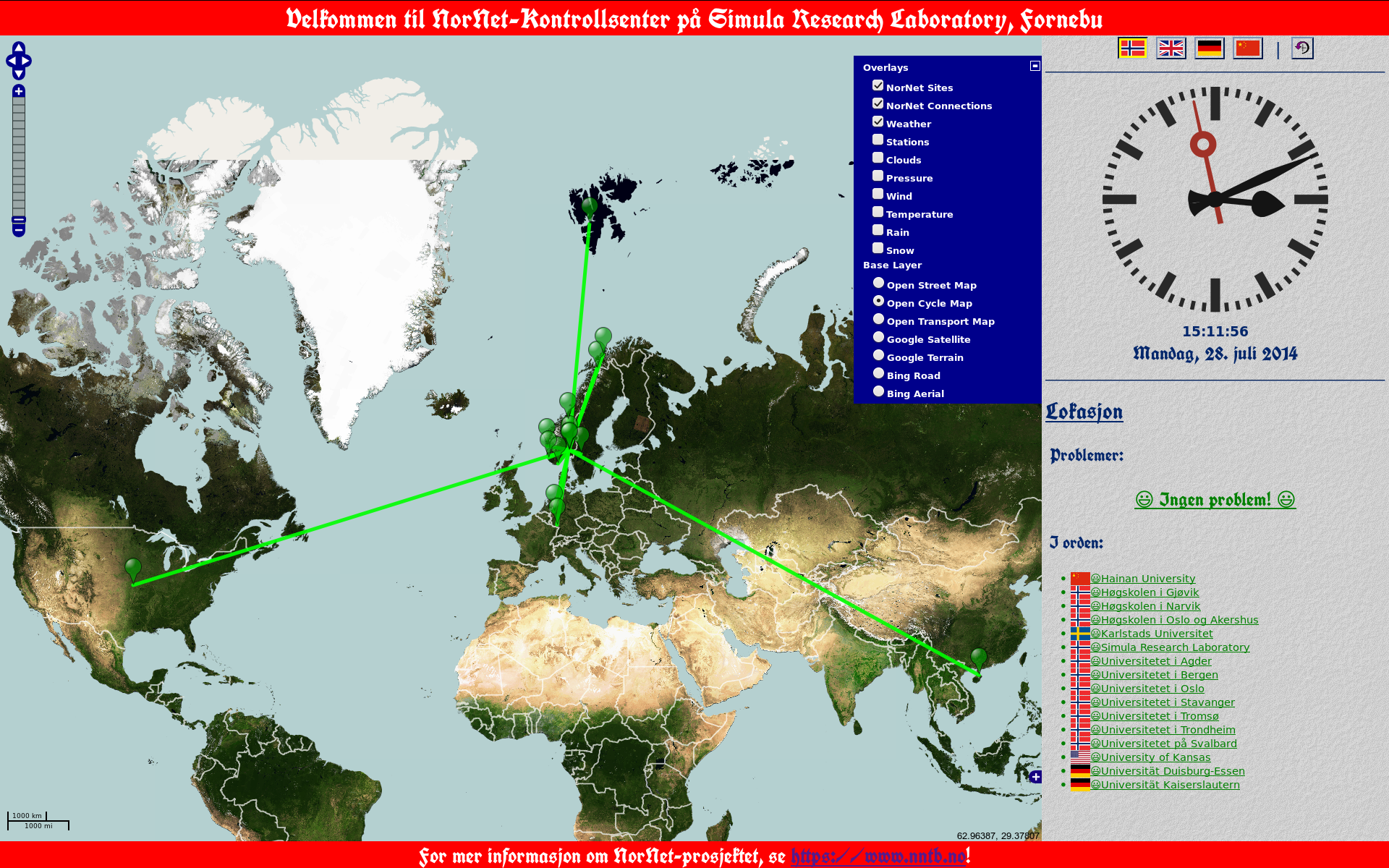 A unique characteristic of NorNet Core is that each site is multi-homed to several ISPs. This is important for supporting research that investigates how multi-connectivity can be exploited in order to increase the robustness and performance of networked services. A site, as depicted below, consists of usually four servers that run virtual machines for the administration and research tasks.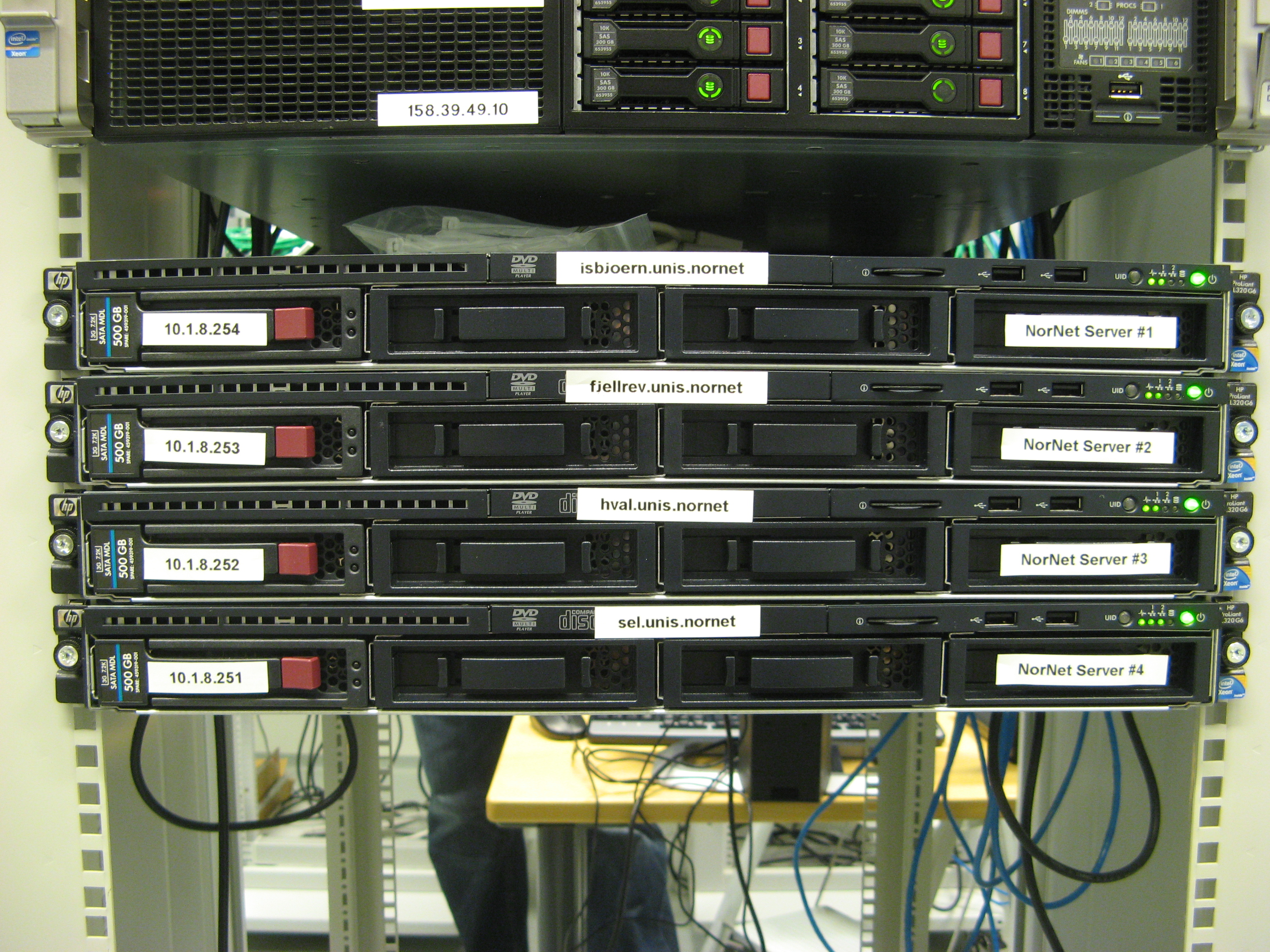 Virtual machines are made available for researchers on these distributed servers. Within the virtual machines, a researcher has access to all ISP connections at a site, with IPv4 as well as with IPv6. More information on how to perform a research experiment on NorNet Core can be found in our tutorial «An Experiment Tutorial for the NorNet Core Testbed».
Show NorNet Core sites list and details
NorNet Core is realised with friendly support from Uninett and Bergenshalvøens Kommunale Kraftselskap (BKK).